Kuipers Law PLLC located centrally off 44th Street and Indian School in Phoenix, Arizona
At Kuipers Law, PLLC, we have represented numerous professional clients including accountants, bookkeepers, government workers, and other people who are in positions of trust of employer and must resolve their Solicitation cases quickly and quietly. Some of our clients are decent, honest people who either made simple mistakes, were misidentified as suspects or were arrested based on mistaken evidence and testimony. Some made a poor life decision and have placed into jeopardy their marriages, families, and reputations. At Kuipers Law, PLLC, our skilled team of attorneys, paralegals, and private investigators will leave no stone unturned in our efforts to make things right and to prevent your life, your marriage, and your name from being ruined . Call us at [602] 638-3790 to set up your free consultation.When facing Prostitution and Solicitation criminal charges here in Maricopa County, it is essential to retain skilled and dedicated criminal counsel.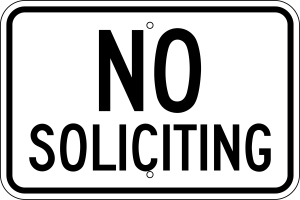 Call for a FREE CONSULTATION TODAY! (602) 638-3790
In Arizona there is no direct Statewide law banning Solicitation, but virtually all city municipalities have done so. Moreover, under A.R.S. §13-3214, "Prostitution" is committed when a person engages in, agreeing, or offering sexual services for a fee arrangement.  In the absence of being charged by a city/municipality, those accused of solicitation are alleged to be "engaged" in prostitution, and are charged under the State law. At Kuipers Law PLLC, when you are accused of Prostitution or Solicitation, we will strive to defend you with skill, diligence, and determination. When your freedom, your family, and your good name are on the line,  you need a skilled attorney on your side. Call 24/7 602-638-3790 or fill out our online contact form for a Free Appointment.
We pride ourselves on our dedication to superior communication with all of our clientele.
We tailor each Arizona case strategy to individual client's preferences and needs.
We work out affordable payment plans for clients unable to pay fees up-front in their entirety.
We expect and demand that our clients to commit themselves to their case and the strategy created together with them based on their individualized situation.
Representation is a two way street, without trust in our professional judgment, we cannot rely on you to follow through on your personalized case strategy, and without our trust in your dedication, it is impossible for us to fight for you.
Our firm is dedicated to a thorough understanding of our client's situations, their legal objectives, and the applicable law allow us to more efficiently accomplish their family law needs, in the courtroom, and out.
We can help you with your case today. Call (602) 638-3790 Now!
Top Quality | Aggressive Representation | Smart Strategies | Low Fees