Defense Attorney Phoenix | Top Theft of Means Lawyer.

At Kuipers Law, PLLC, we have sucessfully represented clients charged with Theft of Means of Transportation in Maricopa County Superior Court.  People usually think of Theft of Means as a straight up auto-theft, but there are several situations which might result in a person being charged under A.R.S. §13-1814. These including:
Breaking into someone else's vehicle and stealing it.
Borrowing a vehicle with permission and failing to return it when promised.
Using a false representation to take permanent possession of a vehicle, such as telling someone that they're from the bank and are there to repossess the vehicle when in fact they aren't.
Driving off with a car they find without trying to locate the actual owner.
Purchasing or even just driving a vehicle the person knew or ought to have known was stolen, even if they weren't there at the scene when it was taken.
The wide range of potential elements an Arizona prosecutor could use to get a conviction make Theft of Means a particularly dangerous charge, especially in light of the mandatory 2.5-7 year Arizona Department of Corrections sentence which comes with it.
At Kuipers Law, PLLC, our skilled team of attorneys, paralegals, and private investigators will leave no stone unturned in our efforts to make things right and to prevent your life and your name from being ruined . Call us at [602] 638-3790 to set up your free consultation.When facing Theft of Means Class 3 Felony Charges here in Maricopa County, it is essential to retain skilled and dedicated criminal counsel.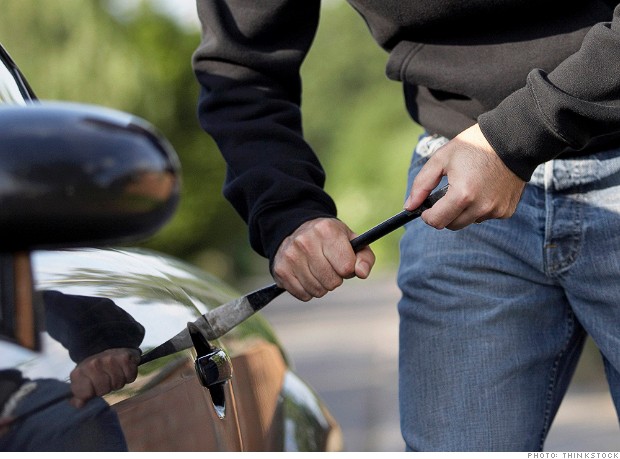 Call for a FREE CONSULTATION TODAY! (602) 638-3790
In Arizona Superior Courts, you need a skilled advocate experienced in handling Theft of Means cases, including repeat vehicular crimes offenders. At Kuipers Law PLLC, when you are accused of Theft of Means, we will strive to defend you with all of our skill, diligence, and determination. When your freedom, and your good name are on the line,  you need a skilled attorney on your side. Call 24/7 602-638-3790 or fill out our online contact form for a Free Appointment.
We pride ourselves on our dedication to superior communication.
We tailor each Arizona case strategy to individual client's preferences and needs.
We work out affordable payment plans for clients unable to pay fees up-front.
We expect our clients to commit themselves to their case and its strategy.

Our firm is dedicated to a thorough understanding of our client's situations, their legal objectives, and the applicable law allow us to more efficiently accomplish their family law needs, in the courtroom, and out.
Get help today. Call (602) 638-3790
Top Phoenix Attorney | Aggressive Legal Representation | Smart Strategies | Low Legal Fees